Event
The Dynasty Club Meeting Package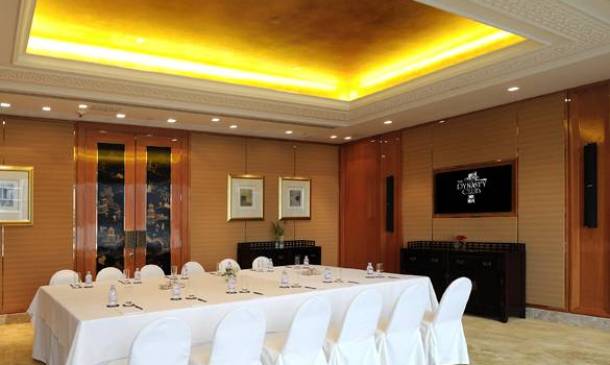 HOST YOUR NEXT STRESS-FREE MEETING AT THE CLUB
With versatile and well-equipped venues as well as sumptuous menus, the Club is always ready to provide you with an optimal environment to host your important events. Take advantage of our latest Dynasty Club Meeting Package replete with privileges for a stress-free meeting at the Club. We understand your needs and requirements for a Full Day or Half Day Meeting, and can tailor your event to suit your preferences.
On the day, you and your team will be welcomed with coffee or tea, while light refreshments, mints and water will be available throughout the meeting. Whether you are recharging mid-day or capping off a productive session, the whole team can savour a hearty meal together when you dine on a Chinese or Western lunch at Imperial City or Noble respectively.
The meeting venue comes equipped with complimentary stationery, a podium, flip chart, PA system with two wireless microphones, DVD player and one LCD projector with screen to fulfill your presentation needs. Additional equipment such as extra headset wireless microphone and LCD projector with screen are available for rent.
Reservations are available for the Full Day Meeting Package at $950 per person, while the Half Day Meeting Package is available for S750 per person, for a minimum of 12 persons.
For enquiries and reservation, please contact the Banquet team on 2829 7931 / 7937.